Contact
words for audience, style for atmosphere...
Moderators and commentators contact
For commentary, moderation in Czech and in English, please contact us:
Daniel Stach
daniel.stach@mad-speakers.com
For the first touch use this e-mail please. We don't make our mobile phones public because of bad experience with anonymous phone calls. After the e-mail contact we'll be pleased to communicate with you by phone.
©
MaD speakers
: Miroslav Lenc & Daniel Stach
web:
stachsw.cz
| design:
Džuny
All published materials are in possession of MaD speakers team or they're published with an agreement of the author.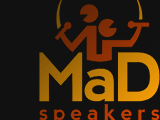 We're moderators and commentator (speakers) that care primarily for the audience. We want to make that kind of atmosphere to each visitor can enjoy every kind of activity as much as possible.