back
International whitewater festival Wave2007
České Budějovice, August 2007
Already second year of International Whitewater Festival Wave. MaD speakers in positions of commentators of races, moderators of concerts and social programme, press agent and also in the role of organizers of the festival.
M: My first big commentary experience. All of a sudden I was on the commentator centre with Dan in the same role. First of all I thought he wants to make a short interview with me about my race strategy, but I found out very fast what's really going on! Probably it was because we know each other very well and for a long time, maybe also because Dan was already experienced enough, I think, especially thanks to World Cup and Majales. Whatever the reason was, we were on the "same wave" in a moment. I started to have a feeling that this cooperation could work... Now I know it for sure!
D: Second year of festival Wave, again in the role of head of communication department including naturally commentary and moderation. I believe it was a huge step for the festival in general and the largest step in commentary. I was working with Mira for the first time and the quality increased very much. Some people are looking for each other, to find a "wingman". We have found.
<<< back
Similar stories:
World Cup final in slalom kayaking
Wold Cup in slalom kayaking
Czech championship in slalom kayaking
International Whitewater festival Wave 2009
Czech championship in whitewater slalom kayaking
Water games
International Whitewater festival Wave2008
ICF Junior Slalom Racing World Championship
World Cup in whitewater slalom kayaking
Olympic selection in whitewater slalom kayaking

Podobná témata:
Světový pohár ve vodním slalomu v Praze – Troji
Mezinárodní festival vodních sportů Wave 2013
Český pohár ve vodním slalomu
MČR ve vodním slalomu
Světový pohár ve vodním slalomu

©
MaD speakers
: Miroslav Lenc & Daniel Stach
web:
stachsw.cz
| design:
Džuny
All published materials are in possession of MaD speakers team or they're published with an agreement of the author.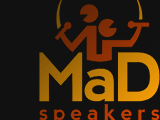 We're moderators and commentator (speakers) that care primarily for the audience. We want to make that kind of atmosphere to each visitor can enjoy every kind of activity as much as possible.