back
MaD speakers on radio Wave
Sport's Take, sport programme of sports that aren't in mainstream
Since 2nd February MaD speakers are starting their own radio show. Czech Radio 4 – Radio Wave is that radio station where we'll offer you the most interesting actualities of the world of sport. We're on air always on Mondays between 5p.m. and 7p.m. Our goal is clear – we want to present you sports using another look at it.

You can be a part of broadcast too. There is ICQ to live studio and also chat on MaD speakers website, which will be working always during Spot's Take. We don't want to inform you about results only we want you to be a part of the game!

First part of the broadcast is full of actual information and the second part is an interview with an exclusive guest. And won't be only a racer, but you can look forward to meeting organizers of top action and people who are much higher than the average is.

Sport's Take is coming on Radio Wave on Mondays between 5p.m. and 7p.m.

The broadcast is in Czech, but you're very welcome not only to listen, but also to have fun with chatting or communication on ICQ.
<<< back
©
MaD speakers
: Miroslav Lenc & Daniel Stach
web:
stachsw.cz
| design:
Džuny
All published materials are in possession of MaD speakers team or they're published with an agreement of the author.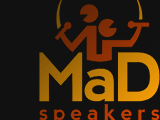 We're moderators and commentator (speakers) that care primarily for the audience. We want to make that kind of atmosphere to each visitor can enjoy every kind of activity as much as possible.