back
Czech championship in whitewater slalom kayaking
6th – 7th September 2008 Lipno nad Vltavou
M and D speakers were working together on Sunday only, but also maybe thanks to that, Sunday was pretty wild. The course under the Lipno dam was great as we are used to and we belive, that the atmosphere was "going" on the same "wave".
D: One speaker on a water action in Ceske Budejovice, the second one on a race under the Lipno Lake. That was the Saturday's reality. But on Sunday Czech championship was taking place and we were both there.
Thanks to Kuba Prüher who provided the sound we could show how a race of slalom kayaking could look like. There was only a limitation with highs, due to we had to set our voices on a lower level. Because of the kind of race we decided to do commentary just in Czech and thanks to that we could have a much more larger cohesion. From my point of view it's a huge different between when only one of us is working or we're working together. We can cooperate, support mutually, speak in much higher rate and what I like most is to prepare a "commentary smash" for each other. We need to learn, and that's good, because we want to learn and we want to prove that we use "words for audience, style for atmosphere…"
<<< back
Similar stories:
World Cup final in slalom kayaking
Wold Cup in slalom kayaking
Czech championship in slalom kayaking
International Whitewater festival Wave 2009
International Whitewater festival Wave2008
ICF Junior Slalom Racing World Championship
World Cup in whitewater slalom kayaking
Olympic selection in whitewater slalom kayaking
Czech cup and Czech championships 2007
International whitewater festival Wave2007

Podobná témata:
Světový pohár ve vodním slalomu v Praze – Troji
Mezinárodní festival vodních sportů Wave 2013
Český pohár ve vodním slalomu
MČR ve vodním slalomu
Světový pohár ve vodním slalomu

©
MaD speakers
: Miroslav Lenc & Daniel Stach
web:
stachsw.cz
| design:
Džuny
All published materials are in possession of MaD speakers team or they're published with an agreement of the author.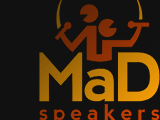 We're moderators and commentator (speakers) that care primarily for the audience. We want to make that kind of atmosphere to each visitor can enjoy every kind of activity as much as possible.