back
ICF Junior Slalom Racing World Championship
25th – 27th July 2008, Roudnice nad Labem
Also the bosses of ICF (International Canoe Federation) were not only taking part in Junior World Championship 2008 in Roudnice nad Labem, but took a satisfaction too.
D: We arrived from our trip to Great Britain a bit earlier to get absolutely ready for this top race. We've arrived to Roudnice already on Thursday to find out all the most actual pieces of information. During Friday's team races we are getting in our usual ease which was unfortunately totally dead on Saturday because of huge technically problems. Finally on Sunday was everything working quite correctly and we could go in our way. Closing ceremony was simply great for me. To the last I don't know in which languages speeches will be given. Finally it was in Czech, French and German and I interpreted all of them in English and foreign in Czech naturally. That was really fun. I do liked it...
<<< back
Similar stories:
World Cup final in slalom kayaking
Wold Cup in slalom kayaking
Czech championship in slalom kayaking
International Whitewater festival Wave 2009
Czech championship in whitewater slalom kayaking
International Whitewater festival Wave2008
World Cup in whitewater slalom kayaking
Olympic selection in whitewater slalom kayaking
Czech cup and Czech championships 2007
International whitewater festival Wave2007

Podobná témata:
Světový pohár ve vodním slalomu v Praze – Troji
Mistrovství světa horských kol 2016 v Novém Městě na Moravě
Moderování v Českém domě na OH v Riu de Janeiru a olympijském parku Rio - Lipno 2016
Předávání cen Technologické agentury
Mistrovství světa ve vodním slalomu 2013

©
MaD speakers
: Miroslav Lenc & Daniel Stach
web:
stachsw.cz
| design:
Džuny
All published materials are in possession of MaD speakers team or they're published with an agreement of the author.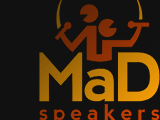 We're moderators and commentator (speakers) that care primarily for the audience. We want to make that kind of atmosphere to each visitor can enjoy every kind of activity as much as possible.