back
World Cup in whitewater slalom kayaking
20th - 22nd June 2008, Prague, Troy
World top race again like last year in Prague Troy. Everyone who saw the start list was looking forward to watching the race - totally rightly.
M: Without a doubt very prestigious race but not only concerning the sport matter. The best race of the year 2008, because no other race has so many participants of the world top class, even no the Olympic Games. So I came to realize very well the importance of the race and so I adapted the preparation. Literally days spent on the internet watching videos, reading interview, finding results,... As soon as the first racer started I was in my element. Thanks to pretty high quality of the sound we could create a "hell atmosphere"! When the visitors started to "freakout" I was feeling like a winner...
D: Commentary and moderation in English, using other languages as much as possible – not only Czech naturally, but also French (including live interview) and also a bit of German. Sunny summer day and the course area full of visitors. Fantastic atmosphere! Especially the finals of kayakers were awesome. During races of Stepanka Hilgertova and Lukas Kubrican our commentator tower was pulsating in its own life given by the cheering audience. Official ceremonies weren't absolutely ok, so we'll improve them. Vavrinec Hradilek (Czech representative in Olympics), Campbell Walsh (Great Britain) a Robin Bell (Australia) were from my point of view the most pleasant racers that I made a live interviews with.
<<< back
Similar stories:
World Cup final in slalom kayaking
Wold Cup in slalom kayaking
Czech championship in slalom kayaking
International Whitewater festival Wave 2009
Czech championship in whitewater slalom kayaking
International Whitewater festival Wave2008
ICF Junior Slalom Racing World Championship
Olympic selection in whitewater slalom kayaking
Czech cup and Czech championships 2007
International whitewater festival Wave2007

Podobná témata:
Světový pohár ve vodním slalomu v Praze – Troji
Mistrovství světa horských kol 2016 v Novém Městě na Moravě
Moderování v Českém domě na OH v Riu de Janeiru a olympijském parku Rio - Lipno 2016
Předávání cen Technologické agentury
Mistrovství světa ve vodním slalomu 2013

©
MaD speakers
: Miroslav Lenc & Daniel Stach
web:
stachsw.cz
| design:
Džuny
All published materials are in possession of MaD speakers team or they're published with an agreement of the author.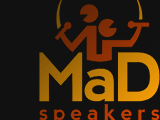 We're moderators and commentator (speakers) that care primarily for the audience. We want to make that kind of atmosphere to each visitor can enjoy every kind of activity as much as possible.